Hidden London: Episode 2
Number 10. Ha! No, not Number 10 Downing Street but Number 10 Adam Street!
Adam Street is about 800 metres (875 yards) away from Downing St, just off Strand. Its similarities to its more famous counterpart have made it an interesting hotspot for tourists taking photos. Often referred to as just Number 10, Number 10 Downing Street is one of the most famous government addresses in the world. So you could always pretend that you were standing outside No. 10. Not many will be any the wiser!
However, there are differences between the doors once you see a photo side by side. For example, the standard gold door knocker on Adam Street pales into insignificance in comparison to the regal lion door knocker on the door of 10 Downing Street. The numbers are also different; note the slightly angled zero on the Downing Street door, adding a touch of class. In addition, note the boot/shoe mud scrapers outside No. 10.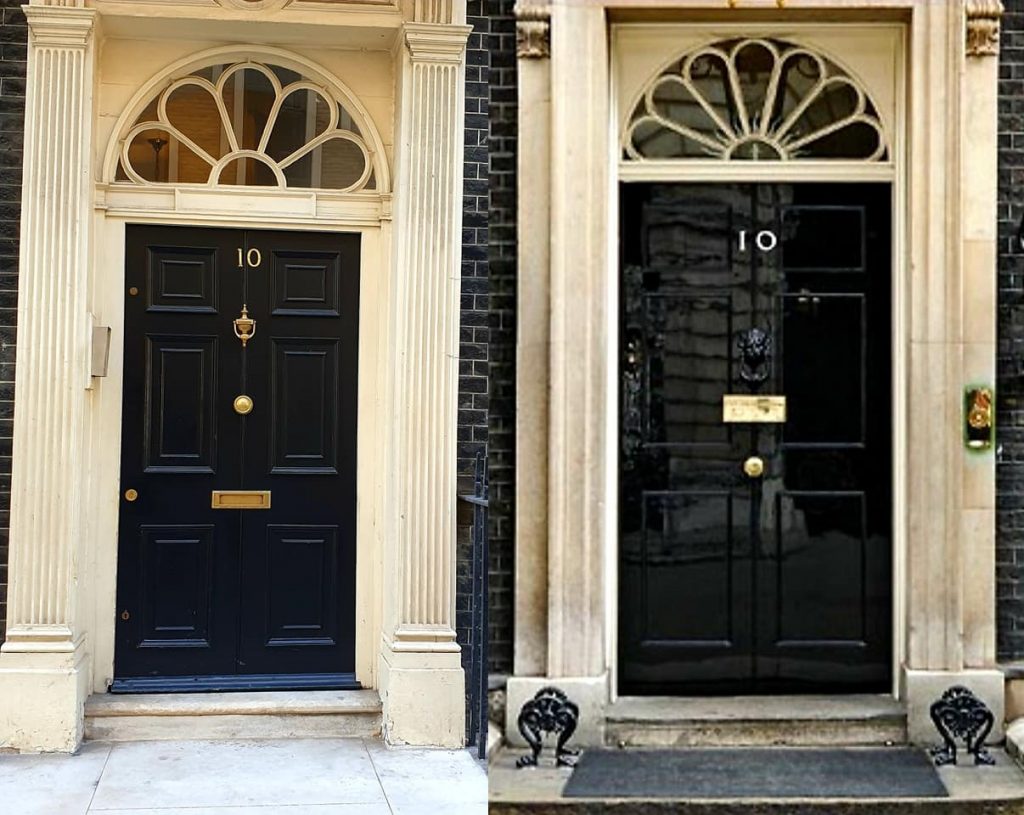 The real no. 10 Downing Street does not have a door lock nor an intercom since there's always someone on the inside to open it. Although the few houses in Adam Street appear to be replicas, the buildings are contemporaries built around the mid to late 18th century. Note a blue plaque on the wall denoting where Sir Richard Arkwright a noted industrialist and inventor once lived at No. 8 Adam Street. We will talk about blue plaques in another post.
Number 10 Adam Street can be found here on Adam Street, Strand, London, WC2N 6AA. The nearest tube/underground/metro stations are Charing Cross and Embankment.