Booking accommodation in the UK is no longer simply finding a place to rest your head. Unique stays are becoming all the rage, from Mongolian yurts with log burners and vibrant tapestry throws to cabin rentals with hot tubs. While luxury hotel pillows will certainly give you a good night's sleep, there is something truly special about booking a more unusual place to stay. In fact, unique stays are often destinations in themselves, creating a magical and romantic backdrop to your overnight trip. So, to spark your imagination before you finalise your plans this year, here are seven extraordinary places to book in the UK.
1: Mongolian Yurt, West Dorset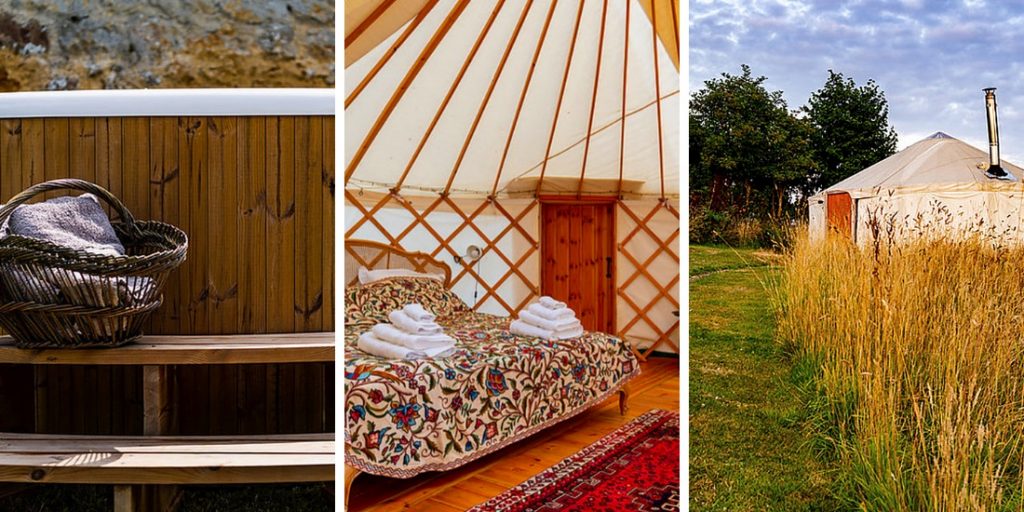 Book an unforgettable staycation in West Dorset and stay in a luxury Mongolian yurt. With wooden floors, an en-suite bathroom and a super king-sized bed, Pippin offers guests the height of luxury while glamping. Spend your evenings around the wood burner, surrounded by cherry and apple orchards at Walnut Farm. With a spacious deck and BBQ area, this luxurious Mongolian yurt is certainly a romantic way to spend quality time together with a loved one without having to travel overseas. With bedding from the White Company and a piping hot shower, this Mongolian yurt would rival any hotel accommodation. The yurt is lit by fairy lights and has been decorated with Moroccan and Indian cushions.
2: Luxury Cabin Rental With Hot Tub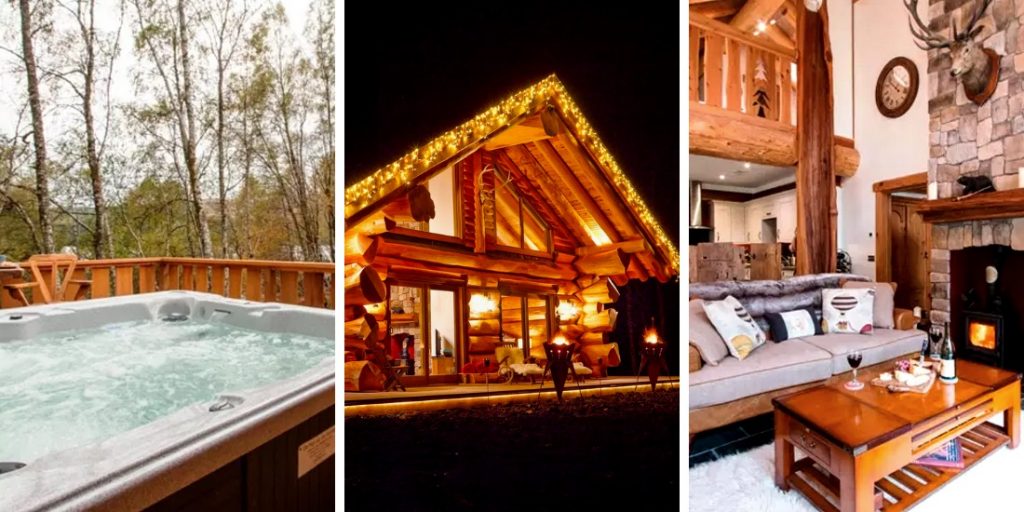 On the edge of Loch Garry, you'll find a luxury cabin rental with its very own private hot tub, canoe, rowboat and even paddleboards. Make your UK staycation an adventurous trip on the water, and explore this beautiful part of Scotland by canoe or kayak. With no WIFI available at this unique stay, you'll have the perfect excuse not to reply to those frustrating work emails, at least for a couple of nights. Although 4G is widely available in this region. Pop some logs on the burner, switch on the underfloor heating and then jump in the private hot tub, which overlooks the Loch and woodlands. For alfresco dining, there is a BBQ, smoker, firepit and pizza oven just outside the cabin. Built with giant Western Red Ceder logs, and handcrafted using traditional methods, book a woodland and shoreline staycation in Scotland.
3: Tower O'Ess, Highland Retreat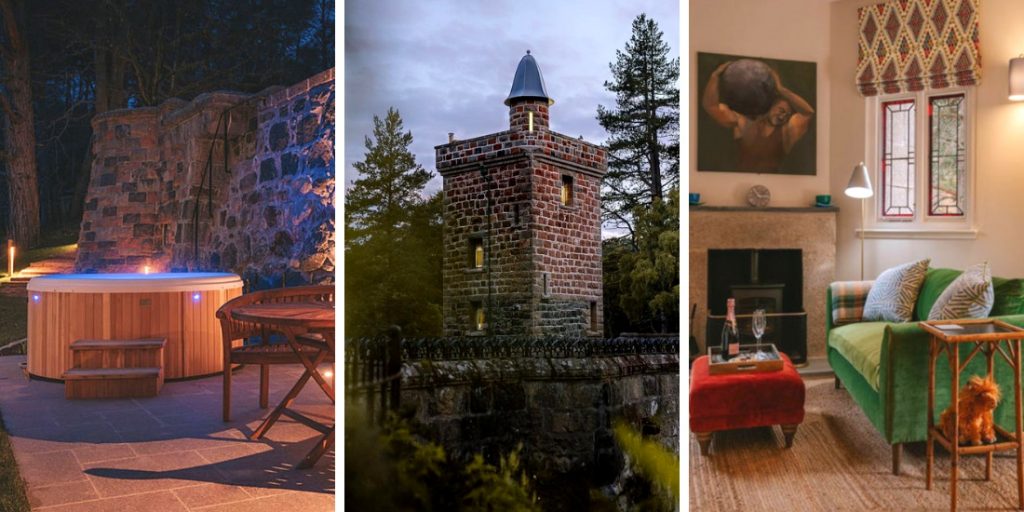 On the banks of the River Tanar, Tower O'Ess is a gatehouse conversion that towers over the surrounding Scottish pines and offers guests a magnificent rural retreat in the highlands. On the edge of Glen, this unique stay was built in 1871 by Sir William Cunliffe Brooks. Historically significant, it is a listed building that has been lovingly restored to accommodate guests. Luxurious and romantic, it even has an outdoor hot tub and roll-top bath. Enjoy the natural beauty of Cairngorms National Park and experience a memorable staycation in Scotland. Live your Outlander fantasy and take part in activities such as salmon fishing and trekking the highlands in search of the rare golden eagle or wild red deer. Pluck up the courage to try wild swimming in the River Tanar and then warm up in front of the log burner with a wee dram of whisky.
4: Bovey Castle Unique Stay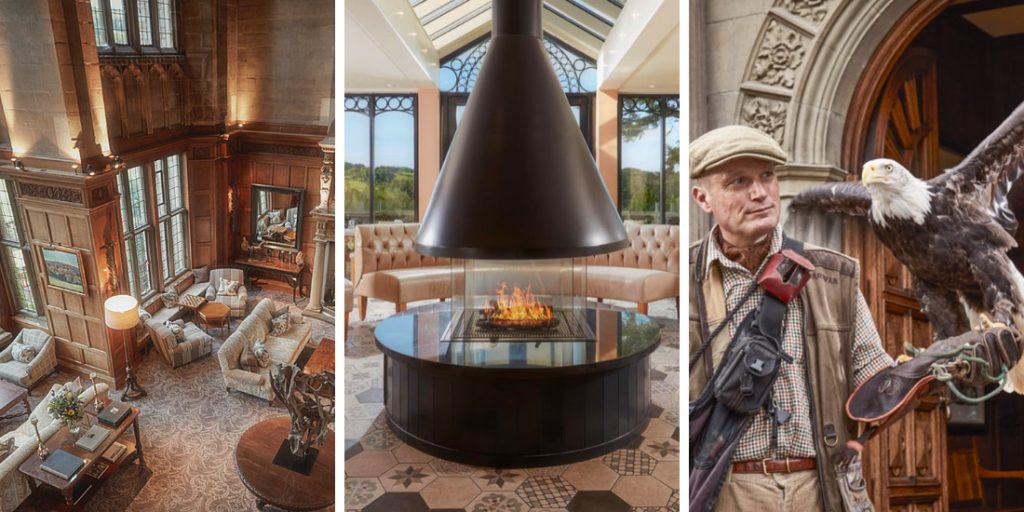 Experience exceptional hospitality in Devon's Dartmoor National Park and stay in Bovey Castle. First opened in 1930 as a golf resort by Great Western Railways, Bovey Castle hotel and spa is now an idyllic staycation destination for an elegant and luxury escape. Choose from a self-catering country lodge or a room within the castle walls. Guests can enjoy the award-winning Elan Spa, which offers a wide range of treatments designed to relax the mind, body and soul. For a more action-packed experience, try the 5-star off-road experience at Bovey Castle estate. This adrenaline-fueled adventure will challenge your driving skills as you drive a Land Rover around the outer-estate woodlands, venturing off-road and taking in views across the valley. So, if you've always fancied a taste of royal life, Bovey Castle is the perfect staycation idea for you.
5: Craighead Hobbit House, Scotland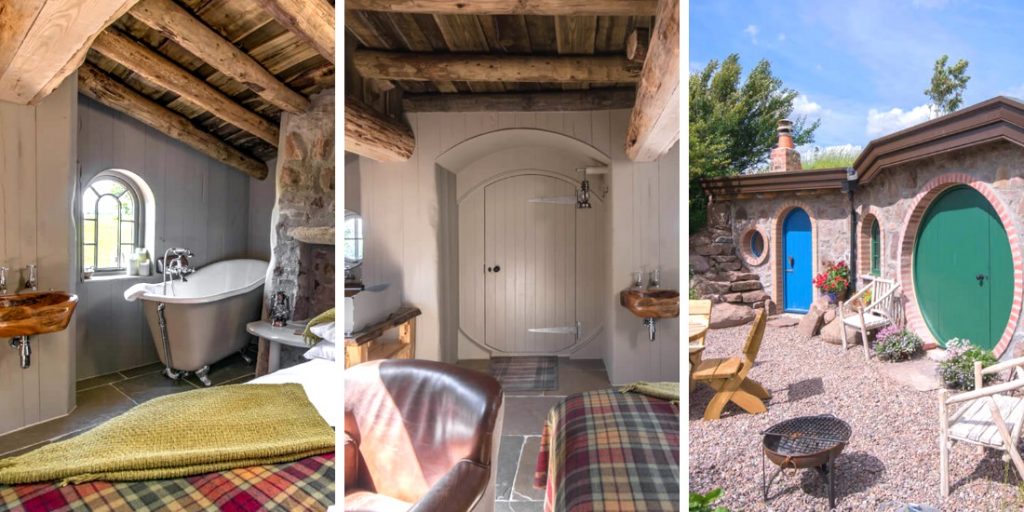 I'm going on an adventure – Bilbo Baggins, Hobbit, An Unexpected Journey.
Join Bilbo Baggins and live like a hobbit for the day at this adorable Scottish stone-built hobbit house. Surrounded by two acres of gardens, Craighead Hobbit House is a romantic rural escape for two and comes with hand-crafted furniture, a stargazing window and a wood-burning stove to keep you toasty at night. Run yourself a bubble bath and relax as the sun sets before popping your slippers on and admiring Middle Earth's simple pleasures, a stargazing experience for two. There are so many beautiful touches to this unique stay that make it so charming, such as the hand-carved wooden sink, the eco-friendly compost toilet and the outdoor fire pit for toasting marshmallows and telling tales around the fire.
6: Kudhva Treehouse In The UK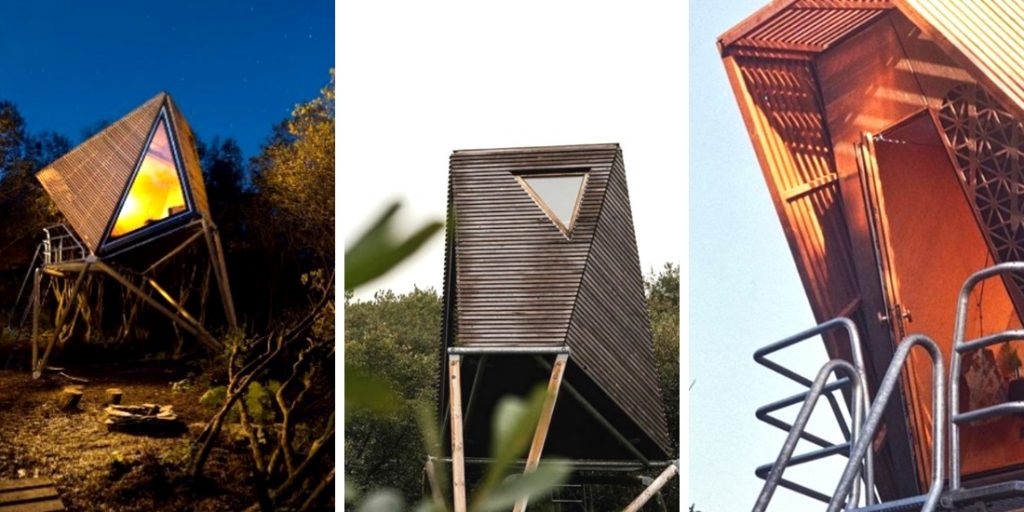 When you picture a treehouse in the UK, this certainly isn't what comes to mind, but Kudhva offers an extraordinary staycation idea. Off-grid and set in Cornwall, this unique stay is a true treetop hideout and a great way to plan a digital detox. Standing on wooden legs, this treehouse provides guests with stunning coastal views. Take things easy for a couple of nights and enjoy the fresh Cornish air as you perch above the trees in your very own wooden treehouse. Guests can also enjoy an invigorating swim in the reservoir, relax in the onsite hot tub, or wander around the fields and meditate. There is even the opportunity to hire a private chef and upgrade your staycation in this wonderful treehouse in the UK. A hidden gem perfect for surfers hoping to brave the waves along the Cornish coast.
7: Red Kite Tree Tents, Wales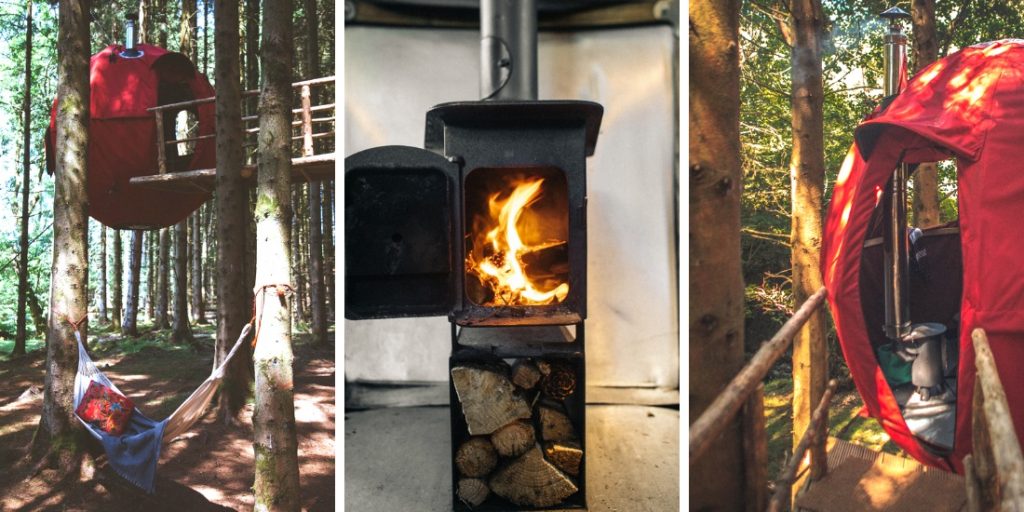 Forget staying in a regular treehouse in the UK, and book a staycation in this remarkable dragon's egg tent in Wales. Red Kite Tree Tents offer guests a complete escapism retreat surrounded by wilderness. Featured on Channel 4 on George Clark's Amazing Spaces, enjoy being cocooned in your very own private globe-shaped tent. The canvas pod comes with a log-burning fire inside to keep you nice and cosy during the night, and each tent has a private kitchen area, shower, toilet and firepit. A wonderful unique stay in the heart of Wales that takes glamping to the next level. Unplug and indulge in nature, and support this family business that combines their love for isolated retreats with architectural intelligence.