Hidden London: Episode 1
The Church of St Dunstan dates back to around 1100 with a new south aisle added in 1391. It was severely damaged by the Great Fire of London in 1666. Instead of the church being built, a steeple and tower were added by Sir Christopher Wren between 1695 and 1701.
Those who love nature will appreciate the range of plants, evergreen trees and shrubs with attractive, aromatic, leathery leaves and even fragrant flowers weaving their way around the ruins and garden. These include an unusual shrub or tree called Drimys winteri also known as Winter's bark, whose leaves are said to be high in Vitamin C and was once said to be eaten in order to prevent scurvy.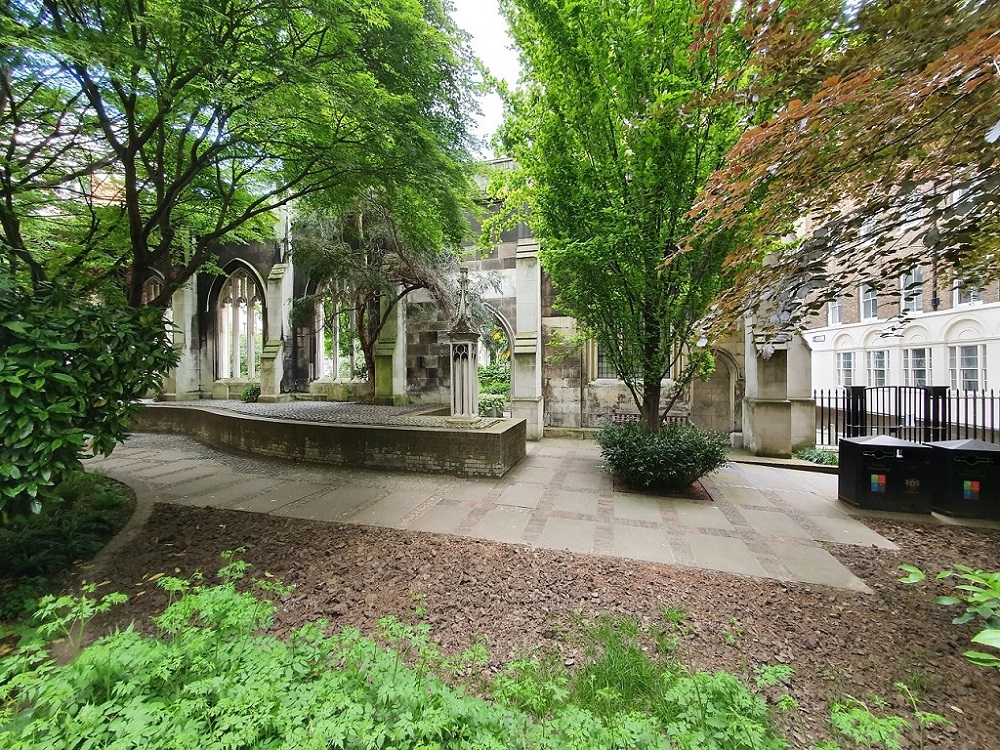 Unfortunately, the Church was again severely damaged by a bomb during the second world war. The tower and steeple survived the bombings, however, it was decided not to rebuild St Dunstan's. In 1967 the City of London decided to turn the ruins into a public garden, which opened in June 1971. In 2015 additional maintenance and improvement works took place with new vegetation throughout the garden which revitalised this public space.
This stunning ruin which is nestled in-between tall buildings in the City of London, is in stark contrast to its surrounding area and provides a nice little respite to get away from the noisy and bustling city for a lunch break.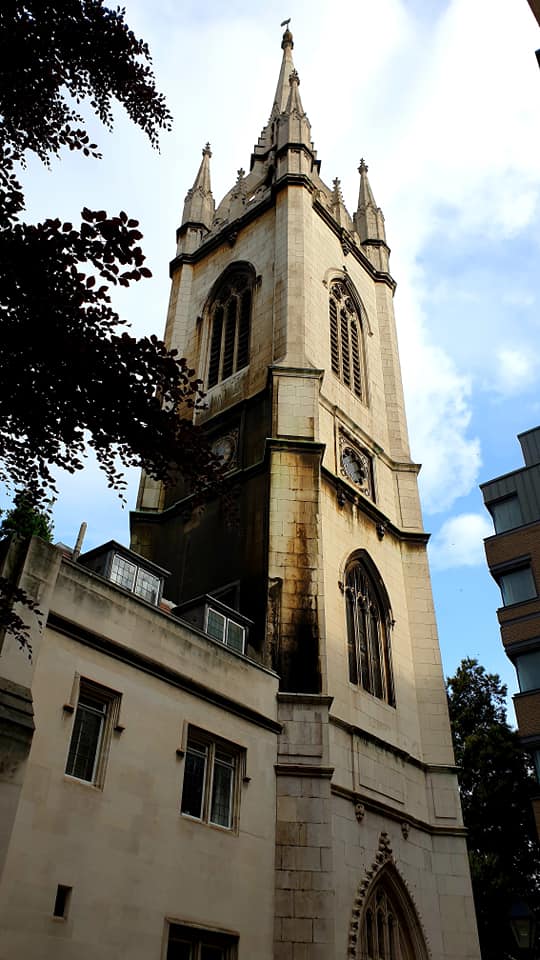 St Dunstan's in the East Church and Garden is open to the public and can be found here on St Dunstan's Hill, London EC3R 5DD. The nearest tube/underground/metro stations are Monument and Tower Hill.
You can also book a sightseeing tour and get on or off at the nearest tour stop at the Tower of London. The stop is just outside the Tower of London. The Tower of London is where the Crown Jewels are kept. Most of the jewels date back to the coronation of King Charles II in 1660.