Hidden London: Episode 17
Leicester Square which is in the West End of London, was created in 1670 and was known as Leicester Fields. It was named named after Robert Sidney, the 2nd Earl of Leicester who had a house nearby. The house was demolished in the late 1700s and the area was pedestrianised in the 1980s. Leicester Square was made infamous by 1700 as a scandalous centre of entertainment. It was well known throughout the world from the First World War song 'It's a long way to Tipperary'.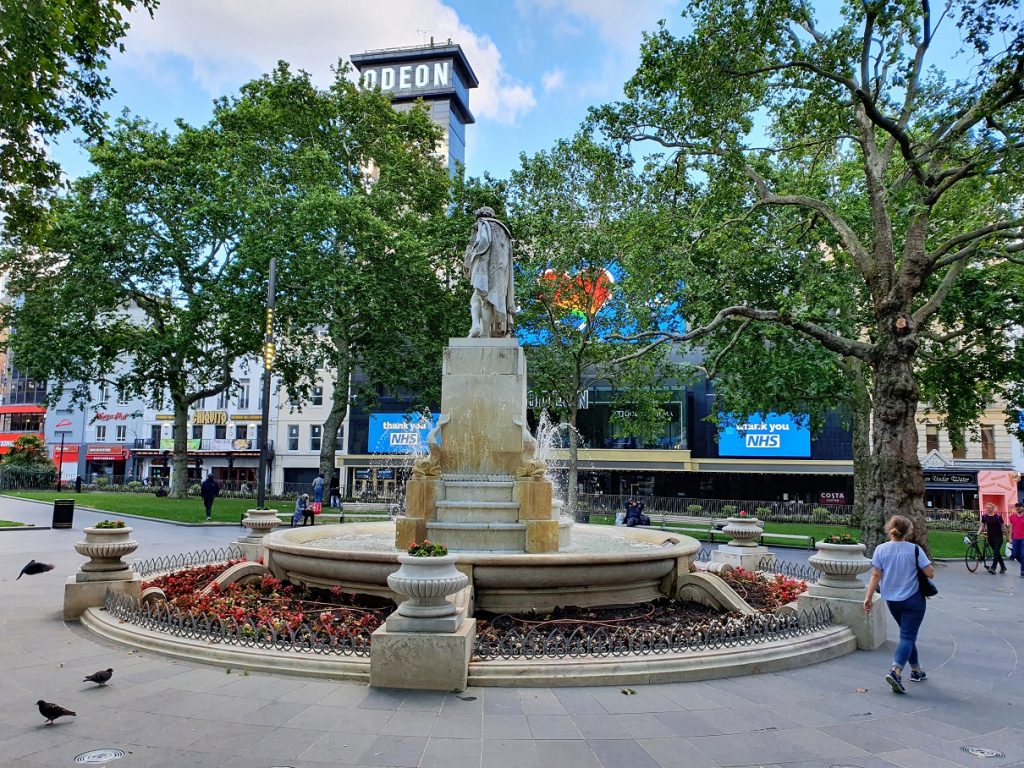 Leicester Square is the cultural hub and entertainment centre of London. It has some of the best shows and cinemas in the capital. The Odeon hosts films and more than 50 red-carpet premieres each year. Other cinemas in the square include Vue and Cineworld.
There are several statues of well known film artists dotted around Leicester Square and in the centre is a statue of William Shakespeare, created in 1874 by Italian sculptor Giovanni Fontana. Other statues recently erected to commemorate Leicester Square's 350th anniversary include Gene Kelly, Mary Poppins, Bugs Bunny, Laurel and Hardy. So have a look for yourself. Superman is there too. See if you can find him. The statues are only there until the summer of 2020 though it is hoped that they will remain permanently.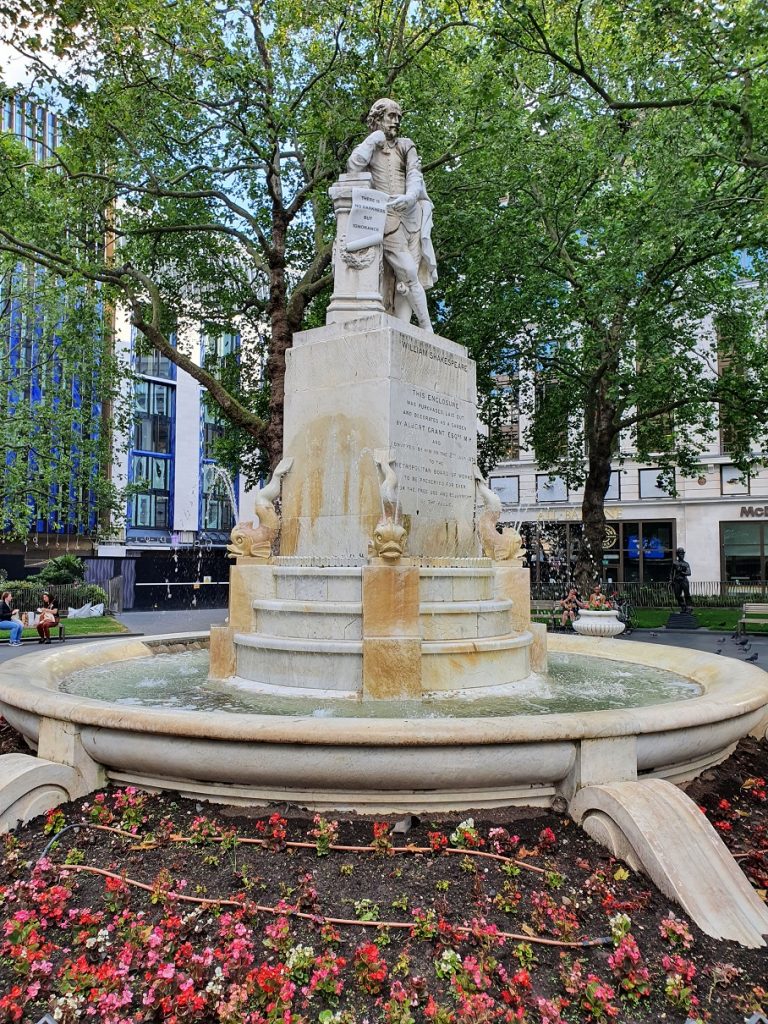 The Society of West End Theatres operates a Half Price Theatre Ticket Booth from a pavilion in the square. Tickets are available after 12.30 for matinees and after 14:30 for evening performances all for same day.
Leicester Square can be found here in London's West End, London, WC2H 7LU. The nearest tube/underground/metro stations are Charing Cross, Leicester Square and Piccaddily Circus.