From sailing across Ullswater to stargazing and sipping Champagne at Galloway National Park, get ready to book your next UK luxury resort! Fancy exploring the great outdoors, trekking up mountains, and enjoying panoramic views, while staying in elegant and luxury accommodation? Let us introduce you to 7 exceptional UK rural retreats that combine fine dining and comfort with natural landscapes and British wildlife.
1: Galloway National Park, Scotland
Stargaze and spot galaxies with the naked eye at Galloway National Park, the only International Dark Sky Park in the UK. Set among rolling hills of heather and moss, Galloway National Park is a perfect rural retreat to spot red deer, red squirrels, and stars.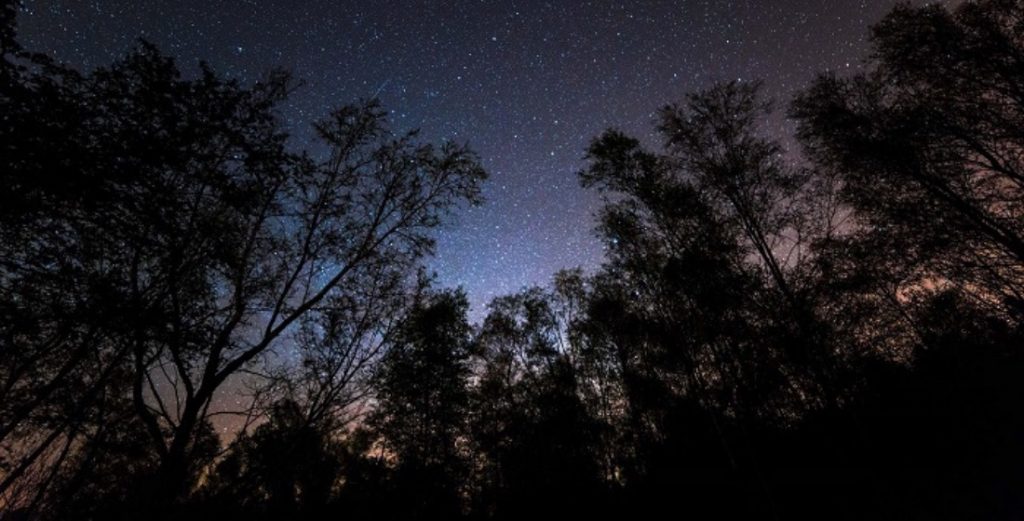 For those searching for a thrilling outdoor adventure, set sail across loch Ken for a mountain bike guided tour that starts with a boat trip, or try laser tag in the dark at Galloway Activity Centre. As the sun sets over this sleepy part of Scotland, head up to Galloway Forest Park and take in breathtaking and rare stargazing conditions. If you're lucky enough, you'll be able to see over 7,000 stars and planets as well as the bright band of the Milky Way.
To make your trip to Scotland memorable, make sure to stay in a log cabin at Castle Douglas. Elevated to give guests the best view of the sea, they are set on a private bay, a stone's throw away from the seashore. You may even be able to spot dolphins while you sip Champagne in your hot tub!
2: The Vineyard Hotel, Stockcross, Newbury
Wine lovers, check-in at The Vineyard Hotel in Stockcross, Newbury, for a luxurious wine-tasting experience in the heart of the English countryside. Only an hour from London, this 5-star hotel is home to a wine cellar with over 30,000 wines.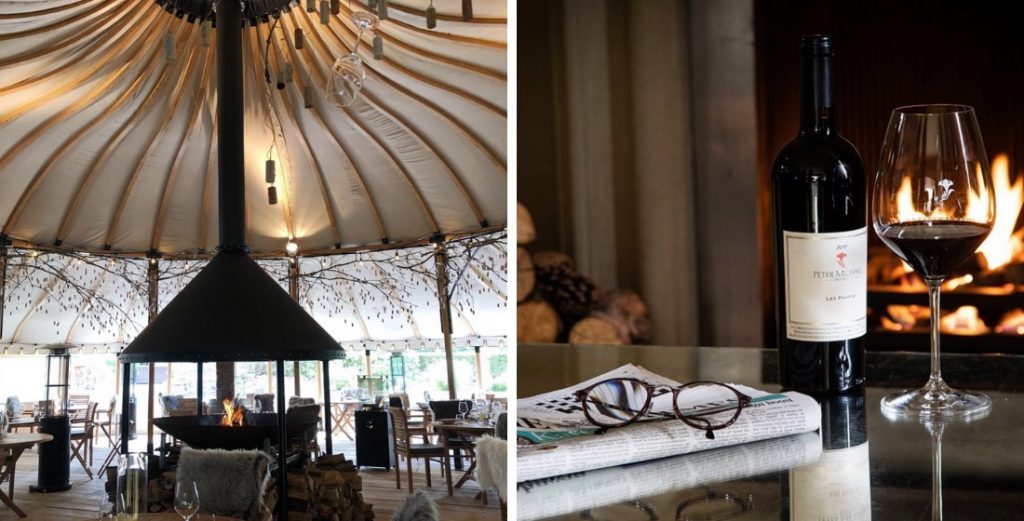 The owner Sir Peter Michael proudly welcomes guests to his award-winning estate to escape the hustle and bustle of city-living and take things easy in spacious suites with marble bathrooms. Enjoy bespoke art tours, wine tasting, and dine on world-class cuisine. Or venture further afield to the Bombay Sapphire Distillery in rural Hampshire for a guided tour and self-discovery walk-through of a selection of exciting gins.
Guests can also lounge around the pool, explore the garden and even use the 18-hole golf course at a sister hotel. Ideal for couples, this romantic and glamorous rural retreat is a wonderful way to advance your knowledge of fine wine, gin, and exceptional dining.
3: The Inn On The Lake, Ullswater
Everyone knows how popular Lake Windermere is year-round, but if you want to visit the Lake District and escape the crowds, head further north to Ullswater and stay at the elegant Inn On The Lake. In one of the most spectacular settings in the entire Lake District, this award-winning hotel has 15 acres of pristine grounds to explore.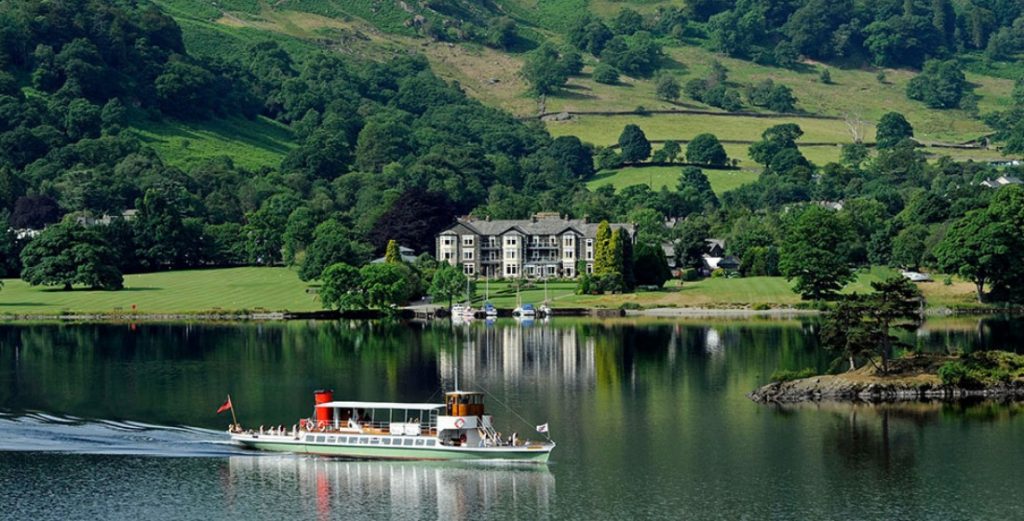 Opposite the magnificent Helvellyn mountain range, stay in one of the 5-star standard rooms for panoramic views as you enjoy breakfast in bed. Plus, this hotel is also dog-friendly, which means you can treat your pooch to a rural retreat too. Although make sure to keep your fluffy friend on a lead to protect local wildlife and prevent them from disturbing ground nests.
After a coffee and English breakfast, head to Aira Force to trek and hike the woodland trails, enjoy the waterfall and dip your feet in the cool freshwater. Learn how to sail on Ullswater, visit the Lake District Wildlife Park or pop back to the hotel for afternoon tea.
4: Gurnard Cottage, Isle of Wight
A beacon of hope for those looking to unplug for a week, stay at this unique UK luxury resort, and enjoy a step back in time. On the Isle of Wight, Gurnard Cottage is a lighthouse set high up on the hills of Ventnor. Offering three bedrooms and one bathroom, guests can visit Carisbrooke Castle, Brading Roman Villa, or Arreton Old Village for an inspiring lesson about the island's history and heritage.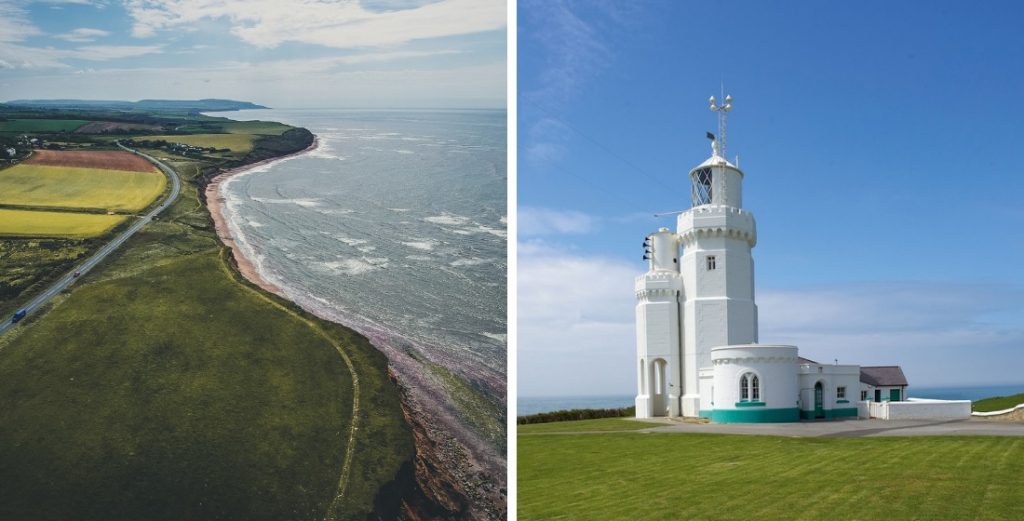 Fully equipped with everything you need for a rural retreat, including Wifi, should you need to check your emails or post some pictures online! Dog-friendly, stroll along the beach, visit the local Rosemary Vineyard or book a whale watching experience. Or, if you're brave enough, book an adrenalin Rebel Marine RIB ride, which will take you out to the Needles from Cowes for two hours. For anyone exploring with a pooch, please always be respectful and keep them on a lead to prevent dogs from chasing local wildlife or disturbing other tourists.
5: The Torridon, Scottish Highlands
This UK luxury resort offers private escapes on the water's edge, shared only by eagles, pine martens, otters, and sea birds. Loch Torridon is a beautiful rural retreat, where guests can enjoy the complete tranquility of the Scottish highlands.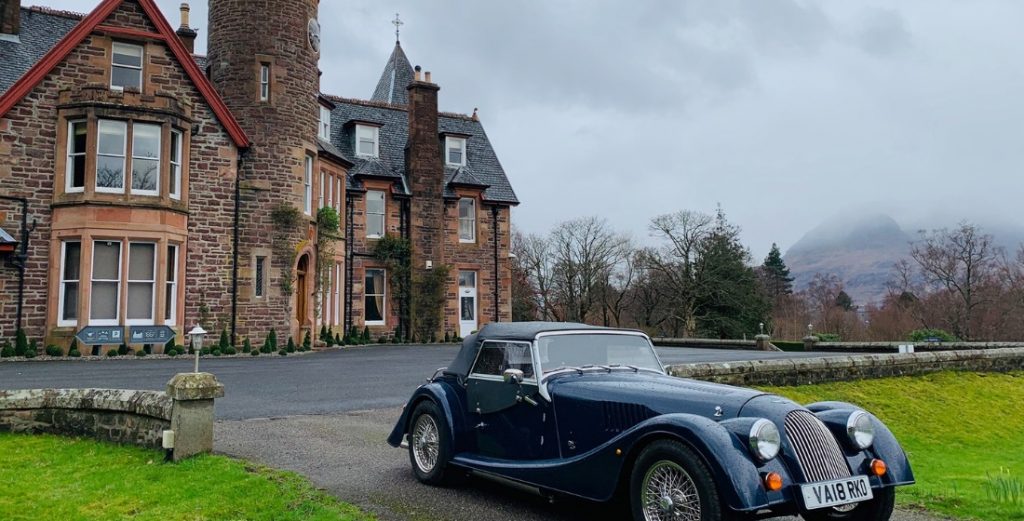 With such a tiny population, this region is a fine example of social distancing too. The main house brings to mind witchcraft and wizardry, and the misty loch creates an enchanting atmosphere to the area. A luxurious and glamorous resort offers something for everyone.
From a pampered Scottish escape to supercar experiences down the North Coast 500. Or, why not challenge yourself to trek one of Munro peaks, such as Siloch, Beinn Eighe, or Liathach. Prefer the water to the highlands? There's always kayaking, gorge scrambling, or coasteering before afternoon tea!
6: Smokehouse Cottage, Pembrokeshire Wales
For a magical rural retreat in Wales, head to the Smokehouse Cottage in Pembrokeshire. Nestled along the coast, this former smokery has been lovingly reclaimed and renovated into an authentic Welsh hideaway with a wood burner and wrought iron beds.
This remote bolthole is on the golden curve of the Pembrokeshire coast and features white stone walls and oak floorboards. Enjoy an invigorating swim, cosy up next to the log burner, and marvel at the panoramic seaside views as you soak in the wood-fired hot tub.
Plus, there's plenty to do in this part of the country! Visit St.David's for a surfing lesson, book a historic witch tour, or set your sights on whale watching.
7: Waterfall Caves in Northern Ireland
At the foot of the Binevenagh Mountain, this unique hidden gem offers guests a Northern Irish rural retreat. Stay underground, in a romantic UK cottage, a perfect spot to rekindle the romance, or stay in one of the new Turn Around Houses. This unique accommodation allows guests to turn their staycation home around to take in 360-degree views of this stunning part of the UK.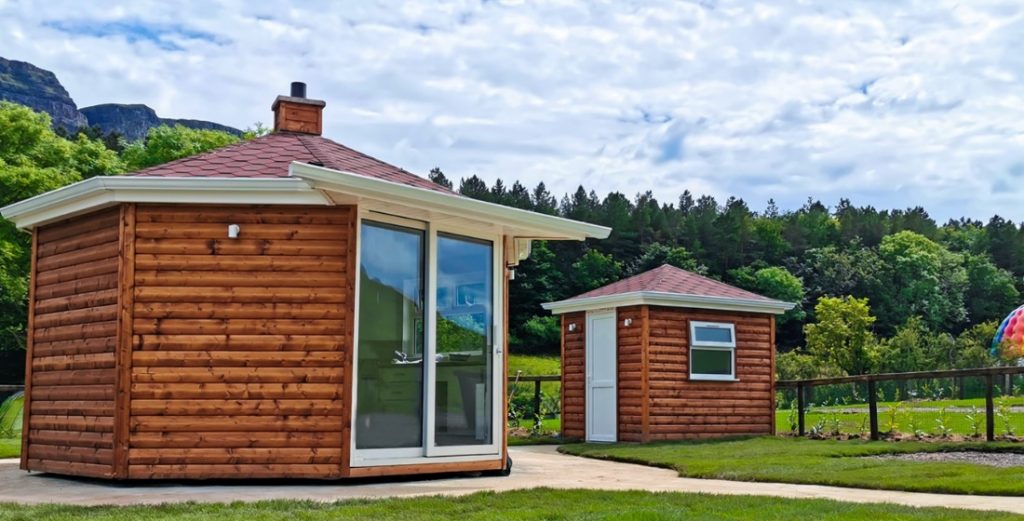 The luxury caves are in the middle of spring water lakes, and this area provides an abundance of outdoor activities to enjoy. From mountain biking and fishing to visiting some of the most iconic Game of Thrones filming locations. There is so much to explore, yet you'll find this location relaxing and soothing to the soul.