An open-top bus can give your panoramic views of the UK's best attractions. Whether you're planning a UK trip to London to see Buckingham Palace and Big Ben, or perhaps a weekend escape to the country to take in the rolling hills of the Lake District National Park, a UK bus tour is a great way to see the sights. The beauty of an open-top bus is that typically you can hop on and hop off at different destinations and tourist attractions. And this gives you complete flexibility to tailor your UK staycation to you and your loved ones. So let's take a look at some of the best open-top bus tours in the UK and give you some serious inspiration for your next UK trip.
1: Memorable London Bus Tour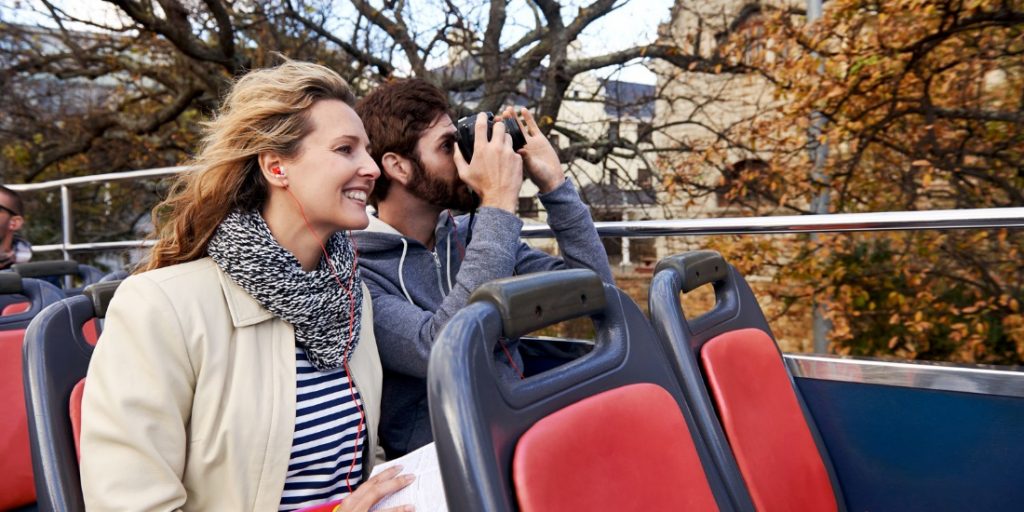 If you're checking out the capital city, an open-top bus is a must-do activity, but if the weather takes a turn for the worst, why not jump on board the London Ghost Tour. Brought to locals and tourists by Vintage Routemaster Bus, experience a ghoulish guide as you're taken on a haunted adventure around London's best local haunts. Hear about the chilling tales of London execution, murder, torture, and the infamous Fleet Street. Discover fascinating facts and stop off at the city's eeriest landmarks. This alternative London bus tour might not be open-top, but it is a 1960s Routemaster, and designed to take you back in time!
2: Beatles Fans UK Bus Tour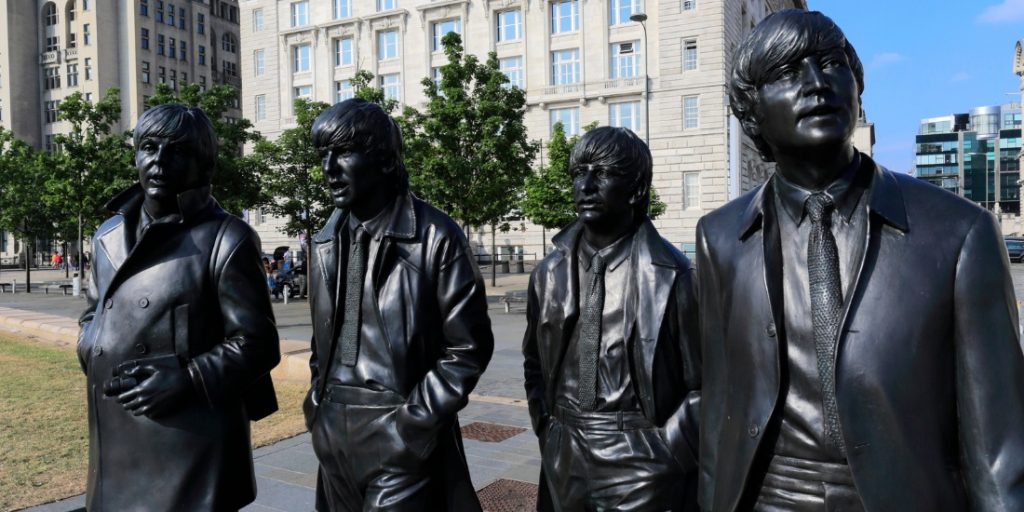 For huge Beatles fans, make sure to visit Liverpool this year and book a seat on the Liverpool City and Beatles Open Top Bus Tour. Designed especially to indulge your passion for Penny Lane, ideas around Strawberry Field, and amusement at the Yellow Submarine, this is a must-do activity while in the North of England. While on board this wonderful open-top bus, you'll have the opportunity to take your photo next to the famous Penny Lane sign, visit the childhood homes of John Lennon and Paul McCartney, and take in the beautiful views across the banks of the River Mersey. To end your UK trip on a high, the Liverpool City and Beatles open-top bus tours ends with a glass of bubbly at the Philharmonic Dining Rooms.
3: Edinburgh Open Top Bus Tour
For a majestic Scottish escape, book an open-top bus tour starting in the heart of Edinburgh and heading north towards the port of Leith. Take the weight off your feet and enjoy the fresh air of an open-top bus as you stop off at some of the best attractions Edinburgh has to offer, such as the Royal Botanic Gardens, The Royal Yacht Britannia, and of course, the Palace of Holyroodhouse. If you are visiting Scotland from overseas, don't worry about language barriers, as this UK bus tour features multi-lingual commentary too! Headphones are provided on the bus and commentary is available in up to 10 languages. Jump on and off at your leisure for a fast and convenient way to explore this historic UK destination.
4: Lake District Open Top Bus Tour
Stagecoach operates three spectacular open-top bus tours in the Lake District National Park year-round. Make the most of your UK staycation and embark upon a journey with breathtaking views of Bowness to Grasmere on board The Lakesider 599 bus. This UK bus tour in the Lake District is the best way to visit the most popular attractions such as the charming gingerbread shop, Lake Windermere, Wordsworth's former house, and Rydal Mout and Gardens, where the poet spent his last four decades. Although if you are booking an open-top bus tour during the autumn or early winter, make sure to wrap up very warm! This bus runs every 20 minutes, making it a convenient way to explore the countryside.
5: Bath UK Bus Tour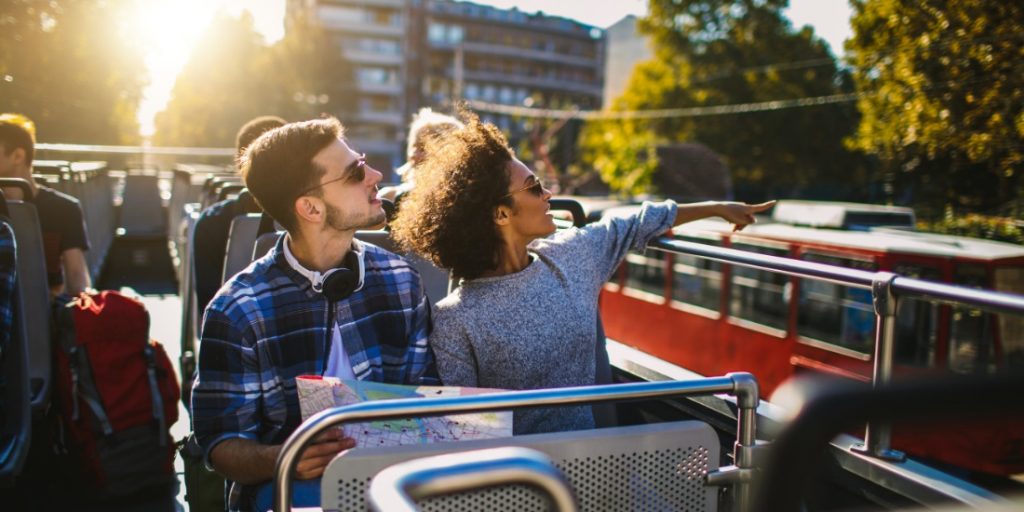 If you're planning a trip to Bath, make sure to see the sights by joining a UK bus tour. The iconic red City Sightseeing Bus Tour in Bath will take you to all the main attractions. Ideal for anyone spending a couple of days in the city as well as those who'd rather not walk for miles sightseeing across the city. Plus, by hopping on and off the City Sightseeing Bus Tour, you'll also gain access to the on-board commentary, which explains each attraction and its history as well as sharing a couple of surprising facts about Bath along the way. Buses tend to depart from a number of points around the city, and includes 17 stops such as the Royal Cresent, Pulteney Bridge, and The Circus.
6: York Open Top Bus
Are you heading to York? Well, don't walk! Set your sights on an open-top bus and explore this inspiring city at your own pace. Climb to the upper deck and enjoy an unobstructed view of york's very best landmarks while listening to on board commentary about the local culture and history. Hear about York's Roman and Viking history, and take in the cobbled streets and fascinating sights such as York Minster, Micklegate Bar, and Clifford's Tower. With commentary available in a wide range of languages and 20 destinations to stop off at, the York open-top bus tour is a great way to visit the city.
7: Private UK Bus Tour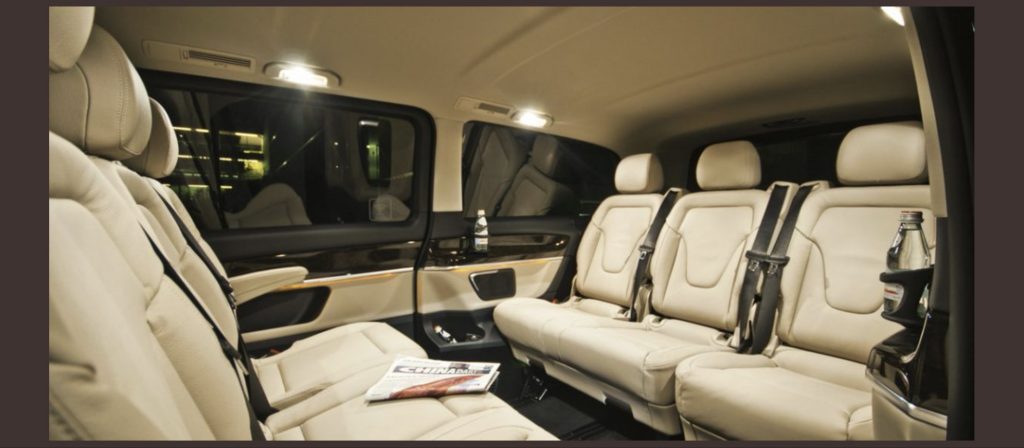 While an open-top bus can be fun and an easy way to take in the most popular attractions, when the weather takes a turn for the worst, or you end up missing your stop, it can ruin your day out! One way to avoid being caught out in the ever-changing Great British weather is to book a private UK bus tour instead. By booking a VIP bus tour, you can not only enjoy a more luxurious way to see the sights but also save time too! Private transport gives you complete control when it comes to planning your day out, so if you don't fancy visiting a particular attraction, simply inform your driver! In fact, private UK bus tours tend to have the upper hand over open-top buses, as they can divert from the route and avoid traffic and roadworks too! Plus, you can tailor your transport to accommodate your guests. So, whether you'd like champagne on board, or to visit a destination, not on the usual sightseeing list, book a UK private bus tour instead.