COVID-19 certainly caused a drop in demand for cruises from the UK during 2020. But thanks to global vaccination efforts and strict policies regarding traveling and cleaning, luxury cruises are now welcoming guests on board. The beauty of booking a European cruise is that often luxury cruise liners will have a full medical team on board, able to offer exceptional medical care should a guest become unwell while at sea. And this is reassuring for those hoping to travel again but are still concerned about infection risk. Plus, UK cruises allow guests to visit a number of destinations without having to catch a flight, which can actually now be more affordable when you consider the number of COVID tests required to travel to and from the UK via plane. So, if you're thinking about booking a UK cruise this year, here are seven cruises from the UK worth considering!
1: Disney Cruise UK
The global pandemic put lessons on hold, made classrooms off-limits, and socializing with friends a difficult endeavour for kids. So, why not treat your little ones to a Disney cruise from the UK this year. A fun-filled adventure, little ones will certainly enjoy the imaginative dining experiences aboard the Disney Magic UK cruise. Departing on select dates from Liverpool, Southampton, Newcastle, and London, Disney Magic is now one of the most magical UK staycations you can book as a family. Be fully immersed in Disney storytelling, thanks to the on board entertainment team. Disney has also implemented a number of health and safety measures in accordance with UK government guidance to ensure the safety of all guests on board. All passengers over the age of 18 must be fully vaccinated before boarding a Disney cruise in the UK.
2: P&O Spain & Portugal Cruise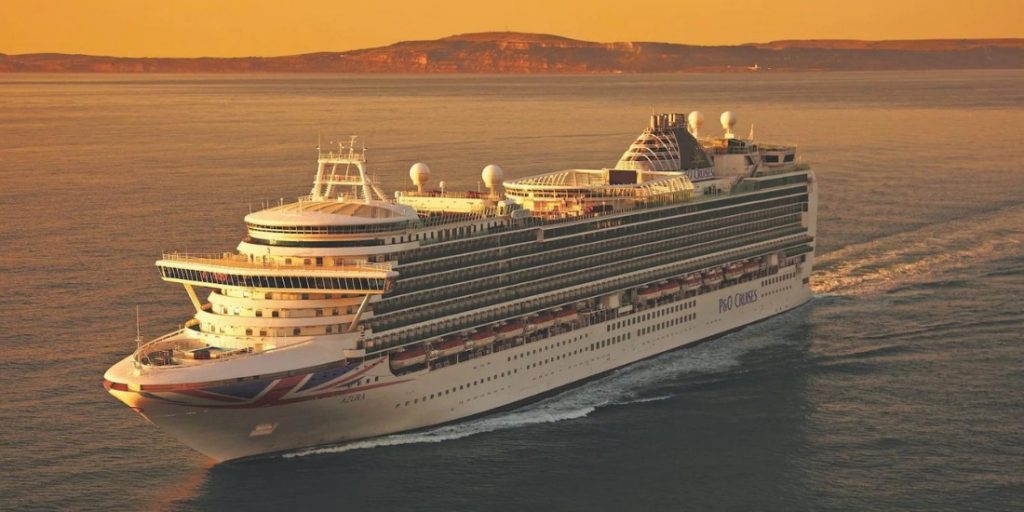 Explore the bustling cities of Spain and Portugal this winter on a P&O cruise from the UK. Wander down the cobbled streets of Lisbon's Old Town by tuk-tuk or book a rafting adventure in the heart of the Galician countryside. Cruises can be booked for 11 to 14 days on select dates, and guests can choose from an inside or sea-view cabin or splurge on a luxury suite. While at sea, you can enjoy live entertainment, take up dance classes, hit the gym, or even play a game of tennis. After a long day exploring a new destination, why not relax before dinner at the Oasis Spa with a hydrotherapy room, sauna, and steam room. This European cruise from the UK has everything you need on board for a relaxing break.
3: Viking Europe Cruise
For elegance at sea, book a European cruise from the UK on board the Viking Sky. Expand your horizons on this beautifully designed vessel that offers guests ultimate comfort and relaxation. With no casino or children's pools, Viking Ocean Cruises feature serene Scandinavian-inspired spaces. Retreat to The Living Room, a library filled with a broad range of titles and biographies. Or head to the Wintergarden, a Scandinavian trellised wood that serves afternoon tea with finger sandwiches and delightful desserts. After this, refresh at the World Cafe, with live cooking and interactive dining experiences.
Viking Ocean Cruises take the global pandemic seriously and test all guests and crew daily to ensure safety while at sea. Should anyone test positive, they will be kept in isolation and given optimum care. Hand sanitizer stations are also positioned throughout the ship, and the spa can be booked by appointment only to allow the crew to sanitize and clean it completely between guest visits.
4: Southampton Round Trip- Seven Seas Splendor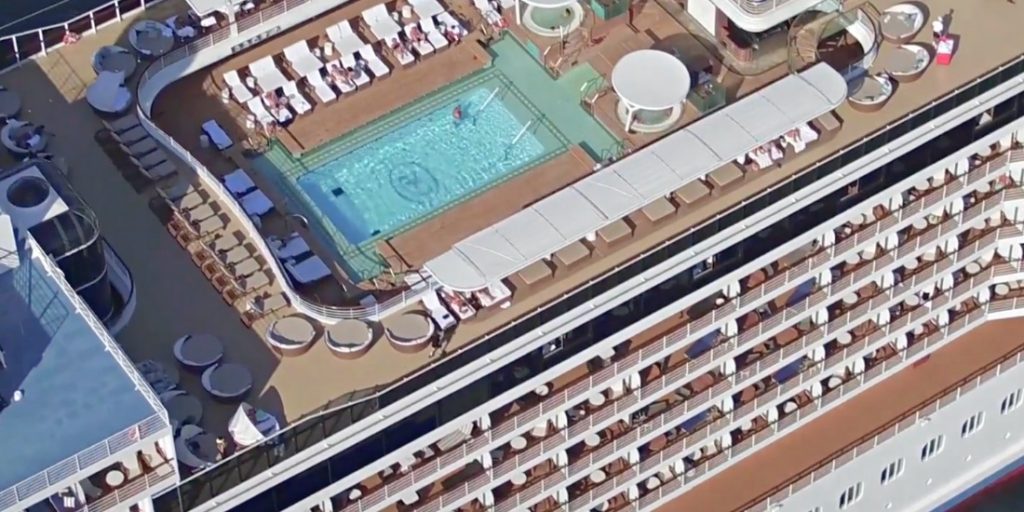 If you're looking to book a memorable UK cruise, choose the Seven Seas Splendor and book the Regent Suite. With rare works of art, an in-suite spa retreat, and spectacular ocean views from private balconies, it is the epitome of luxury cruises. With two spacious bedrooms, a sauna, steam room, and jetted tub, a personal butler, and daily canapes, it has got to be one of the most extravagant ways to explore Europe from the UK. While on board, you can enjoy a generous 1:1:5 staff to guest ratio, on board WiFi, leisure facilities, and a daily program of activities. You'll also have access to 24-hour room service, entertainment throughout the day and evening, as well as unlimited shore excursions. Set sail across the Iberian Peninsula and visit Spain, Portugal, and the British Overseas Territory of Gibraltar, as well as parts of Southern France.
5: 6 Star Europe Cruise
Silversea, Seabourn, Regent Seven Seas, and Crystal Cruises provide extraordinary service abroad to magnificent vessels across Europe. With butler-service as standard and Michelin-star quality food, you can sail across Europe in ultra-luxury. Enjoy a chance to unwind, relax and have fun abroad one of the world's most exclusive cruise ships. Whether you prefer an all-inclusive Magical Mediterranean adventure or a historical Athens escape, leave large cruise liners behind and discover a more personal service on board a smaller ship. Plus, with COVID-19 still a concern among older travellers, being on a smaller ship also means being less exposed to people and crew!
6: Riviera Europe Cruise
Understated elegance, cruise across the Mediterranean on the Riviera. As if out of a James Bond film, this luxury cruise ship features a dramatic marble lobby, award-winning Canyon Ranch Spa, wine-tasting and live jazz. As the sun sets on your day at sea, head to the Monte Carlo-style casino for a game of poker before heading to your room with Ralph Lauren Home furnishings. In the morning, take in the panoramic views from the pool deck before taking part in a yoga class. Choose from a 7 to 12-day cruise, connecting Mediterranean cities such as Athens, Venice, Rome, Monte Carlo, and Barcelona.
7: Emerald Sky Frankfurt – Bernkastel
Starting in Frankfurt, this European cruise will set sail towards Wiesbaden, a spa town known for its mineral springs. After this, you will visit Marksburg Castle as well as the slopes of the Moselle Valley. Enjoy these truly majestic surroundings while aboard an Emerald Sky cruise ship. While more casual than some of the other luxury cruises around Europe, Emerald Sky offers unique journies through some of Europe's most magical stretches of water. While cruising through Europe, guests can enjoy The Horizon Bar & Lounge, head to the Reflections Restaurant, or relax at the Horizon Deck. The cruise ship features generously proportioned suites and staterooms stocked with luxury toiletries.