Welcome winter with a warm embrace and discover the UK's very best luxury hotels and holiday homes. Whether you enjoy stargazing, bubble baths, or getting cosy with a glass of red in front of an open fire, winter is the perfect opportunity to book a UK staycation. Since summer is now, but a distant memory and the global pandemic continues to put international travel on hold, here are some incredible winter breaks to book in 2021.
1: The Ollerod, Dorset
The Ollerod, a charming 13th-century country house, sets the scene for a luxury winter break in the UK. With Italian linen, a superb breakfast, and plenty of antiques to admire, this is the perfect place for a UK staycation. COVID-19 precautions are now in place, and the hotel is ready to welcome guests once again. With 13 individually styled rooms, the hotel will also be decorated throughout for the festive season. Explore this beautiful part of England this winter and relax in either a luxury hotel room or a self-catering apartment with organic toiletries. Dine at the award-winning restaurant after a day spent exploring the Jurassic Coast and taking in the panoramic views of the English Channel.
2: Brimstone Hotel, Cumbria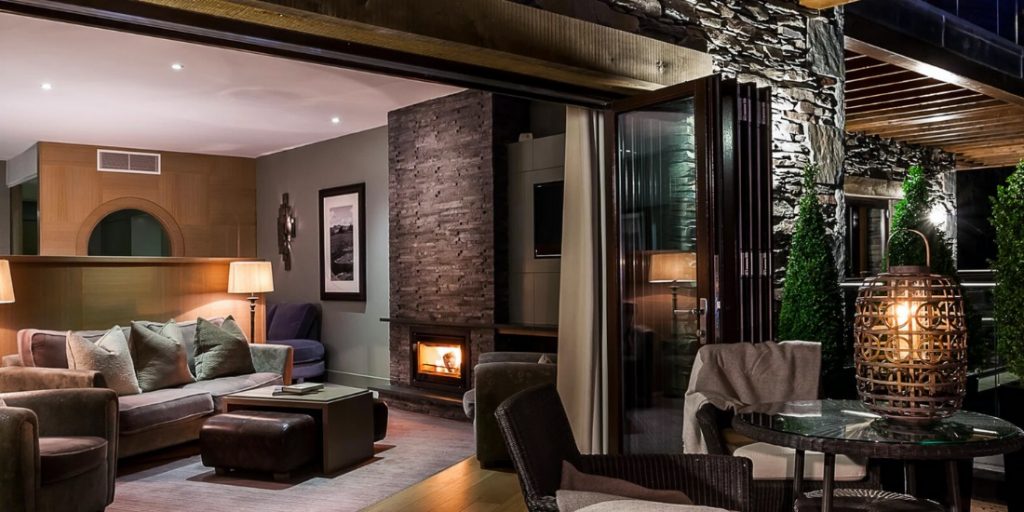 With the tagline, beyond boutique, the Brimstone Hotel in Cumbria is a gorgeous spa escape and the perfect place to stay this winter. Set in a 35-acre estate in the heart of the Lake District, it is surrounded by fell walks, just waiting to be explored. Bask in the peaceful and sleepy Lakeland countryside before retreating to a luxurious suite with log burning stoves, emperor beds, and private balconies. This luxury hotel even offers guests the opportunity to borrow walking gear from their very own Arc'teryx Boot Room!
Some of the hotels' suites have outdoor balconies with blankets which makes you feel as though you're visiting the Alps, on a mountain getaway! With an adult-only spa, get ready to de-stress and truly relax. The luxury hotel spa incorporates natural elements from the World Heritage Site, including treatments, relaxation, and thermal experiences.
3: Foyers Lodge, Loch Ness
Head to Loch Ness this winter and stay in Foyers Lodge, perched above the shores of Scotland's famous Loch Ness. This historic lodge which was originally built in the 1800s has been lovingly restored by Londoners Anna and Philip, and now offers panoramic views over the lock as well as five bespoke rooms. Enjoy a hearty homemade breakfast each morning after a wonderful night's sleep in the large ensuite rooms before exploring the surrounding area and mountain range. In fact, is there anything better than heading to the Scottish Highlands as the weather gets colder for a wee glass of whiskey in front of an open fire! Guests will instantly feel at ease, in this Victorian-styled lodge, with a deep colour palette and all the modern amenities you'll need for a rural UK staycation.
4: Dovecot Cottage, Edinburgh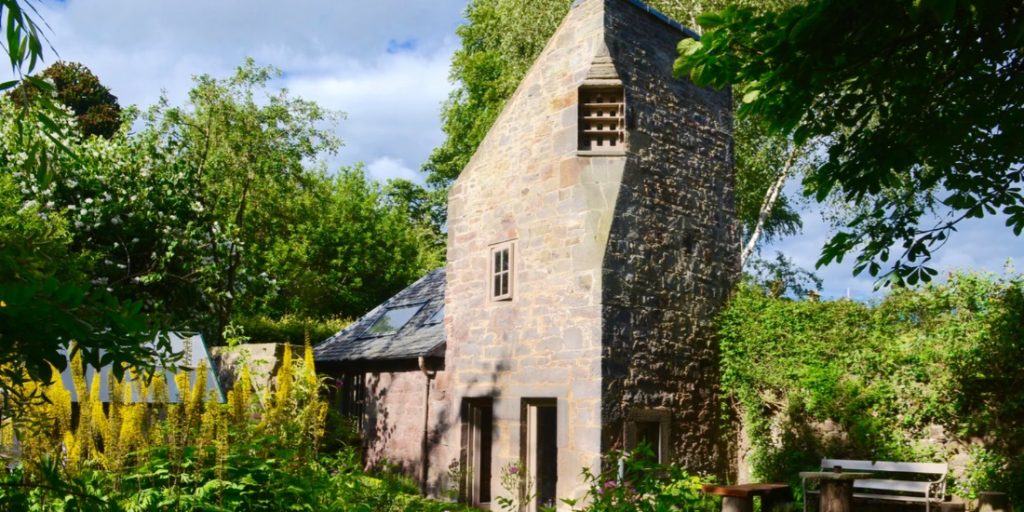 Fancy booking a 16th-century stone dovecot in Scotland? Escape to Edinburgh and stay in a tower fit for a princess, with unparalleled views of this secluded part of Scotland. With Bruntsfield and Morningside a five-minute stroll away, this unique Airbnb can accommodate four guests. Ideal for anyone searching for a hidden gem in Scotland, cook up a storm in the bespoke cedar-wood kitchen before dining in the cosy sitting room.
As a self-contained stone cottage, architecturally and historically, it is fascinating. While it may look a little cold from the outside, underfloor heating will keep you nice and warm throughout the property. Staying here this winter will allow you to visit attractions such as the Royal Botanical Gardens, the National Museum of Scotland, and the National Gallery. Guests will be glad to hear that Dovecot Cottage is deep-cleaned between stays and offers contact-less check-in too.
5: The Old Smock Windmill, Kent
As the colder weather sets in across the UK, why not book a winter break in Kent and stay in The Old Smock Windmill. Unique and full of character, this wonderful Airbnb features a curved layout and spiral staircase as well as wooden beams throughout. Convientinly positioned close to local shops, boutiques, pubs, and restaurants visit Benenden in Kent, not far from London. On arrival, the host will leave you a welcome basket, including the owner's organic chicken eggs and some refreshments. With an enhanced cleaning process, the windmill will be immaculately clean and ready to be your home away from home. Take advantage of the modern wet room, before cocooning yourself in a fluffy towel and relaxing on the beautiful French kind-sized bed.
6: Monkey Island Estate, Berkshire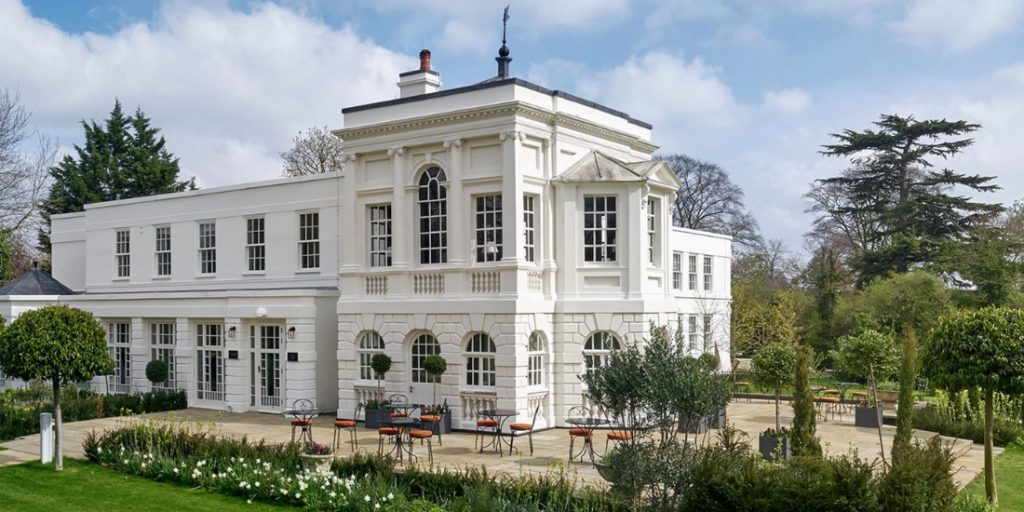 For a luxurious spa escape this winter, why not visit Monkey Island Estate in Berkshire. Bought by the 3rd Duke of Marlborough as a fishing retreat in the Thames in 1723, Monkey Island Estate now welcomes visitors to dine and stay throughout the year. With a Floating Spa onsite, built within a riverboat which is moored along the bank of the Thames, why not treat yourself to a Monks' Elixir massage. After this, take your leave in one of the beautifully appointed guest rooms or suites, which have been created by New York-based award-winning Champalimaud Design. Or, if you're a bit of a night owl, perhaps you can soak up the atmosphere at this English countryside estate at The Whisky Snug or The Monkey Bar.
7: The Connaught, Luxury Hotel in London
Embark upon a culinary adventure and stay in The Connaught, a luxury hotel in London with world-famous service. As a 5-star Mayfair hotel, The Connaught offers Michelin-starred dining among exceptional fine art. Since food often takes centre stage during the festive season, why not enhance your winter break by enjoying culinary creativity and cocktails that are simply out of this world!
This luxury hotel in London takes elegance to the next level. A butler will greet you on arrival before guiding you to a luxury suite or apartment. You can also escape to the hidden Aman spa to unwind and enjoy a couple of hours of self-care. Make the most of winter this year and book a luxury hotel, rural retreat, or charming winter break in the UK!